Taking care of the environment and remodeling your home can go hand-in-hand with our team's energy-efficient mindset! Our eco remodeling will leave you with lower electricity bills, and peace of mind that you're doing your part to reduce your footprint on the environment.
Through advanced smart home temperature and electricity control systems, you'll be able to adjust your home's temperature from an app on your phone, and turn off lights when you're not there. This innovative home system is just one of the eco-friendly installations we specialize in for remodels. Installing solar panels, replacing hot water tanks with tankless units, double or triple pane windows for insulation, energy-efficient air conditioning, and adding reflective roofing can all help to minimize costly heating and cooling bills. As anyone living in the Los Angeles area will say, cooling your home feels much more guilt-free when it's cheap and eco-friendly.
In addition to implementing your new green appliances and systems, our team will assist you in any paperwork needed for your green renovation, and we can even help you get some convenient reimbursements and rebates from different environmental programs along the way.
Ask us about some local initiatives to maximize government kickbacks for going green!
How much money do solar panels save?
You might have read that solar panels can pay for themselves after a certain amount of time due to reduced energy bills, and it's true! The most common estimate for solar panels to pay for themselves is around 6 to 7 years of use. Since solar panels can range in effectiveness, this estimate could be longer or shorter for your home depending on the model you go with.
What is a cool roof?
A cool roof is made with reflective materials in order to keep your home cool by absorbing less solar energy which can heat up homes quickly in hot weather climates. This can reduce the costs of cooling a home once it's hot by keeping the home cool to begin with, ultimately saving you money on bills and reducing energy use.
What is the best way to insulate my house?
The most effective insulation for a home is through insulated wooden walls. However, since many homeowners in the greater Los Angeles area enjoy their large, wrap-around windows, it's important to insulate properly since windows can let heat or cold escape much easier than insulated walls. Double or triple-pane windows are a great solution that still allows for beautiful views while keeping a home at a comfortable temperature.
How do double pane windows save energy?
Double and triple pane windows work to keep cool air inside in the summer, and warm air inside during the winter since they are thicker than single pane windows. The added layers of glass will reduce gaps that cause drafts that can be running up your energy use, and you'll be more comfortable overall by maintaining your home's temperature– no matter the season.
Is it worth it to change my water heater to a tankless one?
Replacing hot water tanks with tankless units will undoubtedly be easier on the environment and your wallet. Since these units only operate on-demand, they consume much less energy than their water tank counterparts. They produce fewer carbon emissions and tend to last longer than water tank units, too!
Solar and Energy Efficiency Incentives
Go green and start saving
AVERAGE SAVINGS ON YOUR ENERGY BILL UP TO
Our expert will set up, create and personalized your home and converted to smart  and energy efficiency place where you can easily control lights, switches, temperature and more using simple home automation techniques.
Our experts know the best smart home products and will help you determine what devices work best in your home.
The home automation is the goal for modern smart homes. Home automation will allow you to sit back and relax in your smart home. Our experts will teach you all of the ways that you can use home automation to make your life easier.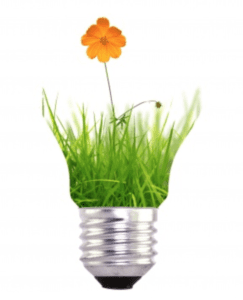 Efficient and clean energy to power your home
Join the solar revolution today and stop thinking about solar energy as the energy source of tomorrow – you can ! Thousands of people have already done it and they are enjoying the multiple benefits of generating their own power. After a small initial investment, you'll have lowered your energy bills, increase your home value and embraced a clean energy source that will help the planet!
Connect with us and follow Solidworks Remodeling on social media to keep up-to-date with the latest home exterior & interior remodeling projects and news.